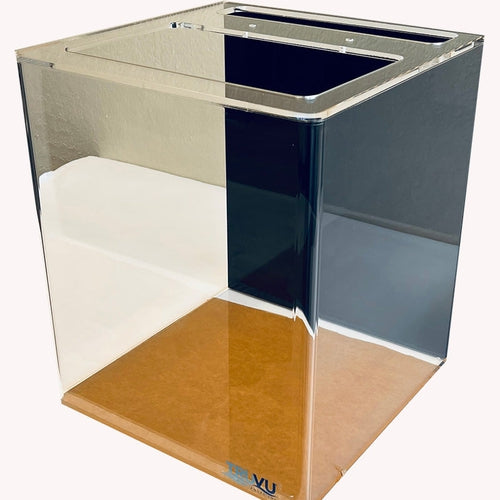 TRUVU Nano Fish Tank 12x12x14
---
TRUVU Nano Fish Tank 12x12x14
Nano Fish Tank
Introducing the TRUVU Nano Fish Tank 12x12x14 - the ultimate haven for small fish enthusiasts! Crafted utilizing cell cast acrylic, this tank combines a lightweight design with exceptional durability, ensuring a long-lasting investment for your aquatic display.

Ideal for desktop or countertop placement, this sleek tank adds a touch of elegance to any space. Its compact size allows for easy accommodation, fitting seamlessly into any corner of your home or office.

Maintaining your aquatic ecosystem has never been easier, thanks to the thoughtful design of the TRUVU Nano Fish Tank. Compatible with standard hang-on freshwater filters and fish tank lighting, you can effortlessly keep your tank clean and the water crystal clear. With minimal effort required, you'll have more time to relax and enjoy your aquatic paradise.

Not just limited to your everyday tropical fish, this Nano Fish Tank can house a wide range of aquatic creatures. From small fish like guppies and bettas, to mesmerizing shrimp, adorable snails, and even delightful aquatic frogs - there's no limit to the diversity of life you can create in this compact aquarium.