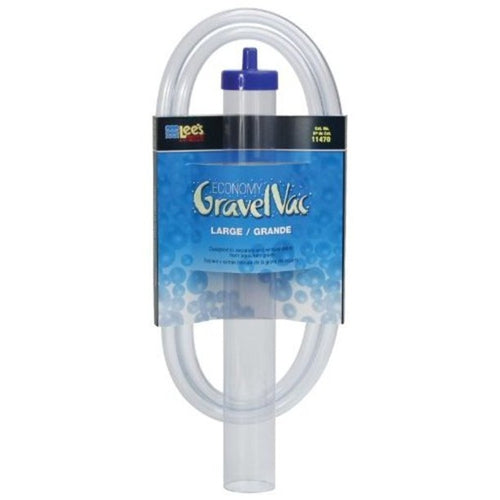 Lee's Gravel Vacuum W/Hose Large
---
Changing water and removing debris from gravel is a necessary part of maintenance for a healthy and balanced aquarium. With Lee's Aquarium & Pets Economy Gravel Vacuum, performing quick water changes is easy! The tube is designed to efficiently separate debris from gravel for convenient cleaning. Just the right amount of suction is applied to lift and agitate the gravel, while the debris is effectively pulled away and disposed with flowing water. This allows the gravel to fall back down to the aquarium floor, leaving your scaly sidekicks' aquarium clean and debris-free!
Key Benefits
Designed to cleans debris from gravel for a pristine habitat.
Makes routine water changes easier for convenient cleaning. 
Helps maintain a natural balance in the aquarium environment.
Available in multiple sizes to cater to a variety of aquariums. 
Made in the USA to help aquarists keep their aquariums in proper condition.