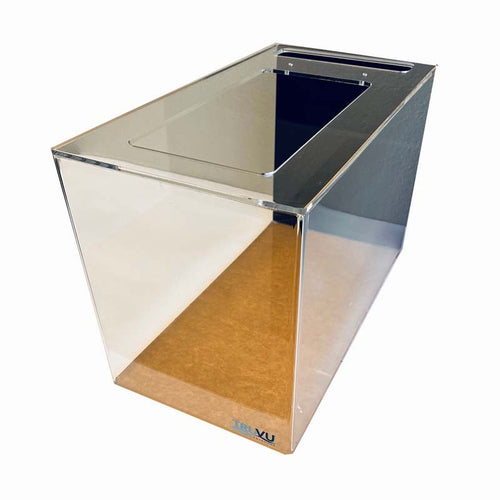 TRUVU Nano Fish Tank 19x10x12
---
TRUVU Nano Fish Tank 19x10x12
Peninsula style Nano Fish Tank



This TRUVU Nano Fish Tank boasts a unique 19x10x12 peninsula design, providing a spacious environment for your aquatic friends to thrive. With ample room to swim and explore, your fish will experience the utmost comfort and happiness in their new home.

Designed with your convenience in mind, this nano aquarium is a breeze to set up and maintain. Its compact size allows for easy access, making feeding and water changes a hassle-free task. The durable materials ensure that the tank will withstand the test of time, providing a safe and secure habitat for your aquatic companions.

With its stylish aesthetics, the TRUVU Nano Fish Tank will become a stunning centerpiece in any room. Whether it's your office desk, kitchen counter, or living room display, this exquisite aquarium is guaranteed to capture the attention of all who lay their eyes upon it.

Create an oasis for your aquatic friends with the TRUVU Nano Fish Tank. It's time to transform your space into an awe-inspiring underwater world that will bring joy and tranquility to your everyday life. Don't wait any longer! Order now and experience the beauty and serenity of this stylish and spacious nano aquarium.